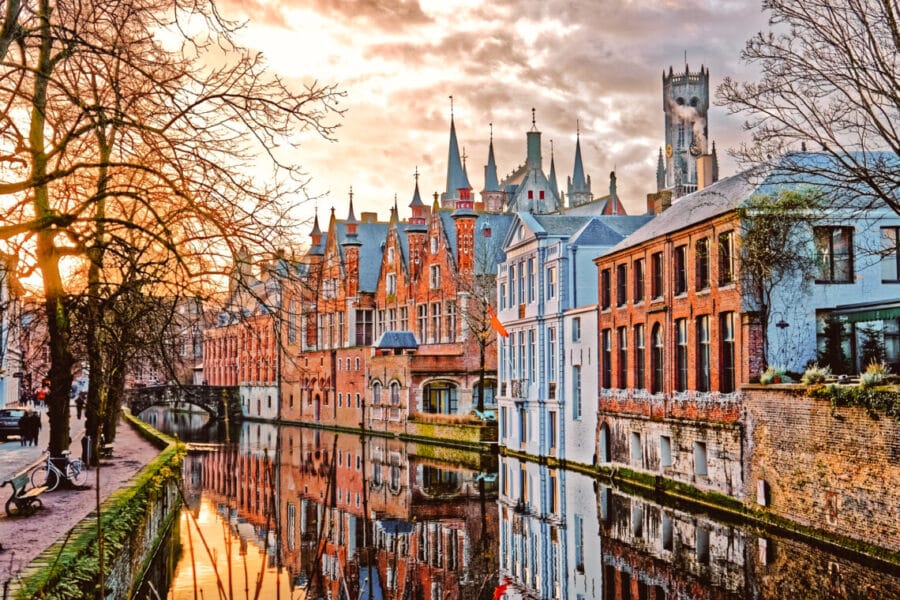 This post may contain affiliate links, which means I'll receive a commission if you purchase through my links, at no extra cost to you. Please read the full disclosure for more information.
Last updated on March 4th, 2023 at 11:36 pm
There are no words to describe the feeling you get when you arrive in Europe for the first time. No matter where you choose to go, you are bound to have an enjoyable time. The weeks leading up to your first trip take a lot of planning, though. 
Deciding where to go, scheduling transportation, and choosing what to do can take a lot of thought. In addition, there are all these other factors that you may have yet to think about until you get there.
It was not until my mid-20s that I got to experience Europe for the first time. Even with much research beforehand, I encountered things I had not planned for.
To help cover some of these topics so you have the best experience possible, I've created this go-to guide for planning a trip to Europe.
This Europe travel checklist covers all the steps you need to take before your trip. Even if you've been before, these tips may come in handy. For practical information for when you get to your destination, check out these Europe travel tips. 
1. Decide Where you Want to Go
One of the hardest parts at first is narrowing down where you will visit. With so many spectacular destinations to see in a short amount of time, it takes some real thought.
Where you decide will ultimately be up to your interest, but start with the places you'd like to visit the most and are in relatively close proximity to each other.
You can spend your entire time in one region or city or travel from destination to destination in a week or two. This part is really up to you! 
TRAVEL TIP: Don't plan too much for your trip. The last thing you want is to be overwhelmed and tired for your first European experience.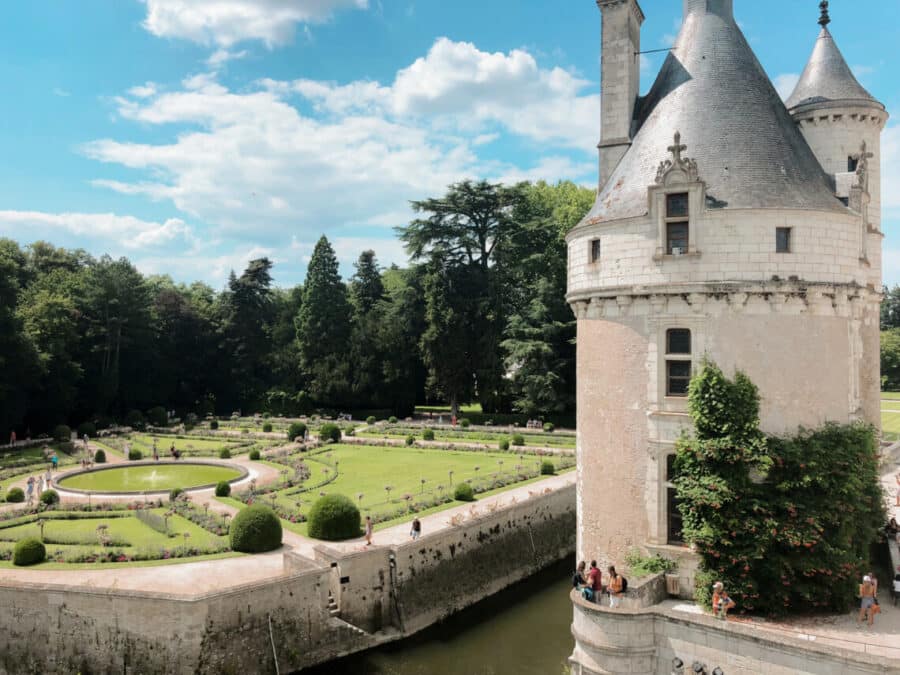 2. Check Visa and Entry Requirements
In general, if you live in North America, you will only need a visa to travel to Europe if you plan to stay for an extended period (90 days or more).
If you are traveling from somewhere else, you will want to double-check that there aren't any specific stipulations for entry.
However, in recent years traveling documentation has become less straightforward, and it is essential to check what requirements you need to enter certain countries.
By the end of this year, travelers may need an e-visa to travel to Europe. The ETIAS will be required for all non-EU citizens, no matter what the extent of their trip. 
In addition, make sure your passport does not expire within six months of your trip. Some places will not let you fly if it expires within that time frame. So to be safe, renew your passport at least four months in advance. 
Next, it is time to book your trip. For the best deals on flights, it is always a good idea to be flexible about when you want to travel. The shoulder seasons overall are the best times to travel with cheaper rates. 
Skyscanner is a magnificent resource that cross-references flights from several websites to give you the best deals.
One thing to remember is the location of airports regarding where you are traveling. Not all destinations will have an airport close by. And of those that do, some places will be less expensive to fly to than others. 
We usually fly into one city and out of another, stopping at several destinations and filtering our search for "multi-city" for the best deals.
This past summer, we planned our trip to Greece and quickly realized we could save almost $1,000 per ticket if we flew into Italy first and then caught a flight to the islands a couple of days later. 
Europe has many large airports, and a vast train system connects major cities. And if you decide you should fly from one European city to the next, it is less expensive than you may think. Once you are in Europe, trains are still the preferred form of transportation.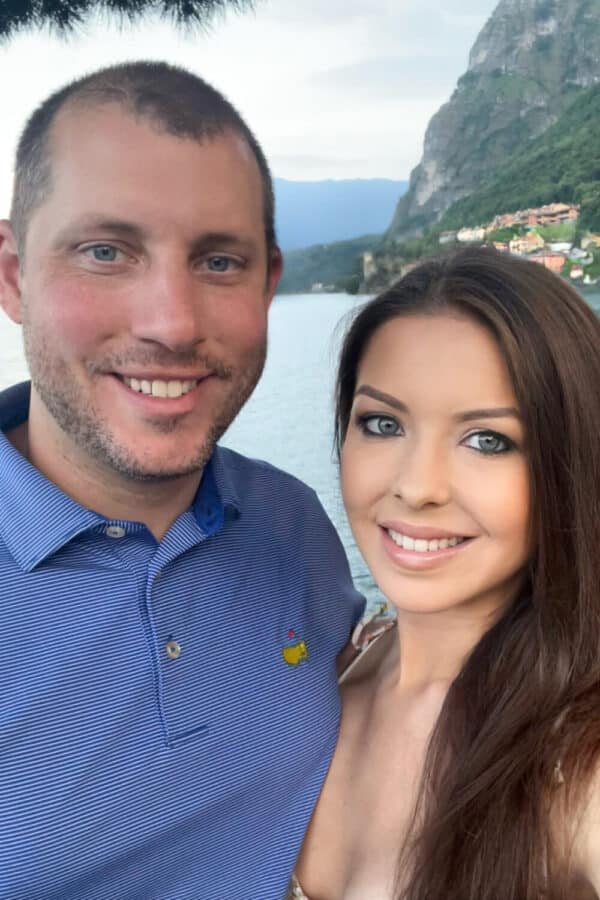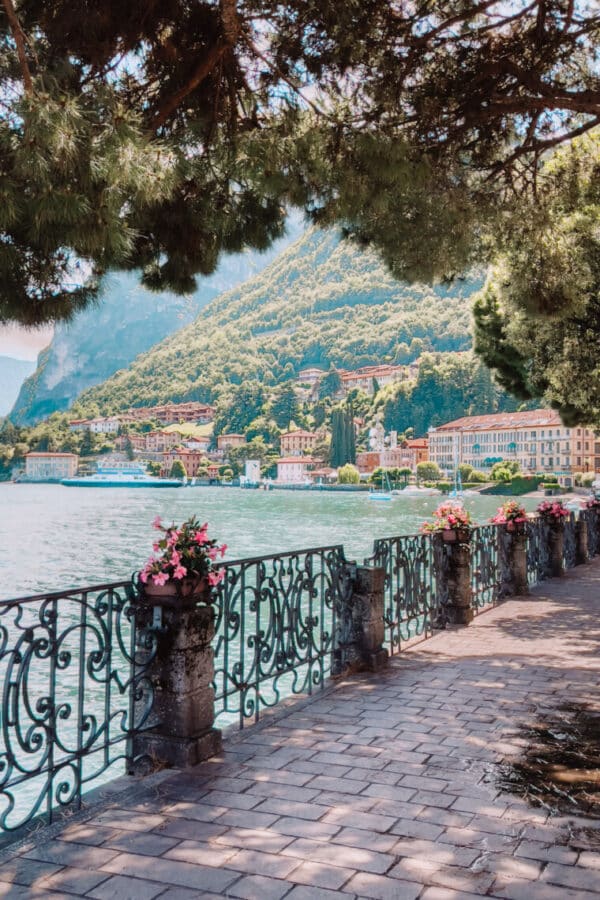 Now that you have your itinerary's start and end points, you can begin narrowing down where you want to go. But, again, I can't stress enough that you do not want to cram your schedule and plan out every minute of your trip. 
Pull up a map and plot all the places you want to visit. Now that you know how much time you have to travel, you can decide how many days you'd like to spend in each location. 
A good rule of thumb is to stay in each place for a minimum of 2 days, but three is ideal. If you are traveling to the South of France or the Tuscany region, picking a central location to use as the base of exploration is the easiest way to explore the area.
For example, Florence is the perfect city to stay in if you plan a trip to Tuscany. There are several spectacular day trips from Florence by train or guided tour meaning you will not have to check into several hotels along the way.
Having an overview of where each destination is located from each other will help you decide if your itinerary is plausible or not. You may also stumble across somewhere you hadn't thought of before!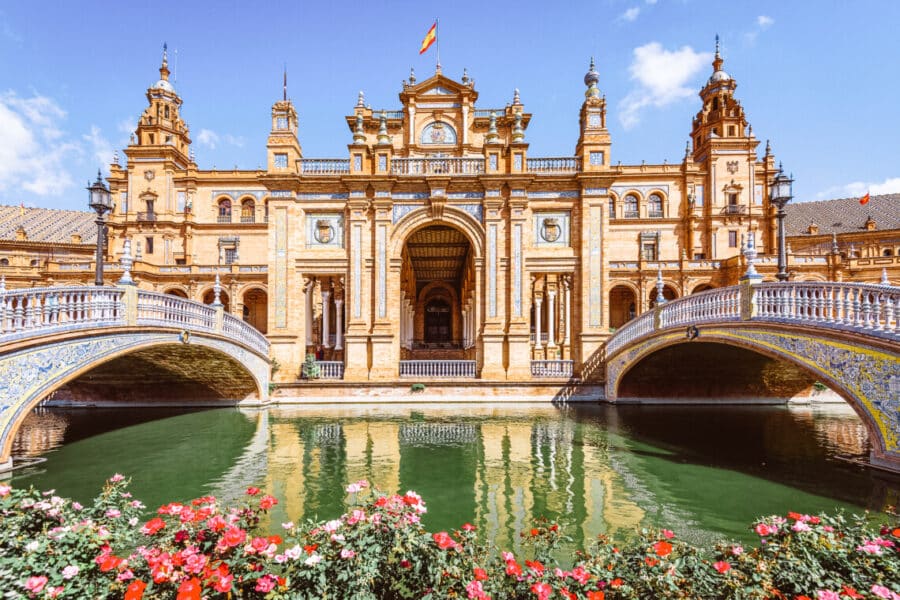 There are more exciting parts of planning your trip than this one, but it is important. Since you've already booked your tickets, it is time to decide how much more you want to allocate.
Accommodations take up a chunk of your budget, so I recommend choosing how much you will spend days on that first. 
Then, subtract that amount from the remainder of the budget to determine what you have left to spend on other expenses. Some things to consider are tours, transportation, food, and souvenirs.
Your budget will again depend on where you are traveling. Large cities like Paris will be much more expensive than smaller cities in the countryside. You will also want to join some tours in places like this.
Decide where you want to allocate more of your expenses so you have a general idea of where your money will go. And always have some extra left over. You will most likely need it for something!
TRAVEL TIP: Don't wait until your trip to purchase everything! Book your tours and experiences in advance.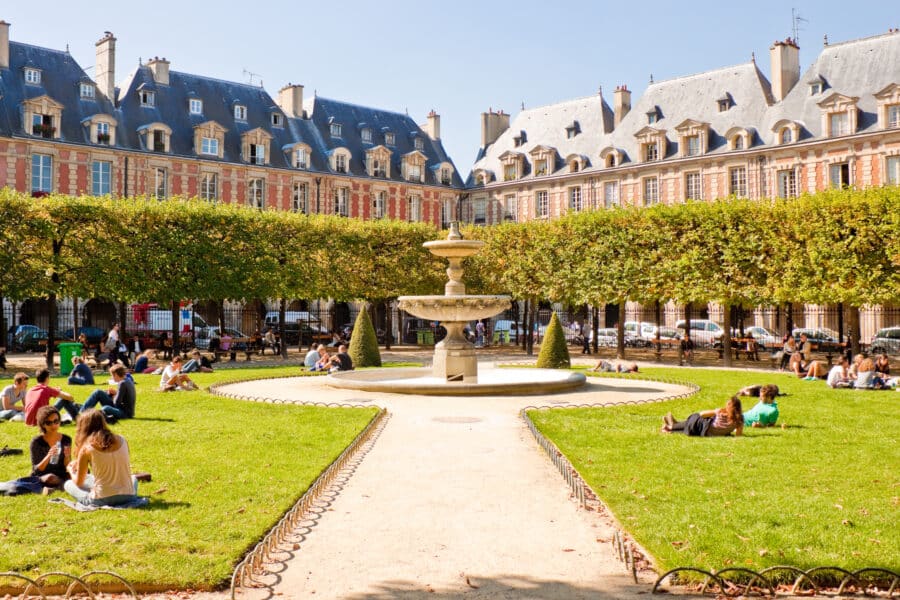 6.Pick Your Accommodations
The next thing to book is your hotel or vacation rental. Depending on where you stay is again up to you, but for your first time experiencing a city, you will want to stay in a central location. 
Booking.com is my go-to resource for booking accommodations, and I always look at reviews and locations of nearby attractions before finalizing where I want to stay. They also include vacation rentals on their site if you are not interested in staying in a hotel. 
Book these as soon as possible for better rates and a wider variety. You will also have more of an idea of your remaining budget once you've booked where you are staying. 
TRAVEL TIP: Most European countries don't use AC for more than a couple of months out of the year. Hotels generally will have it, but some vacation rentals will limit use to only July and August.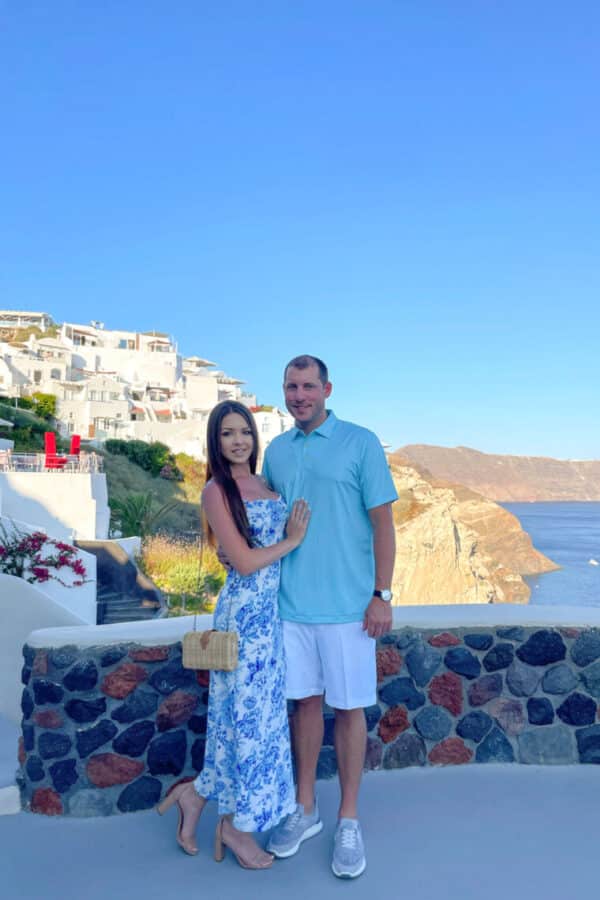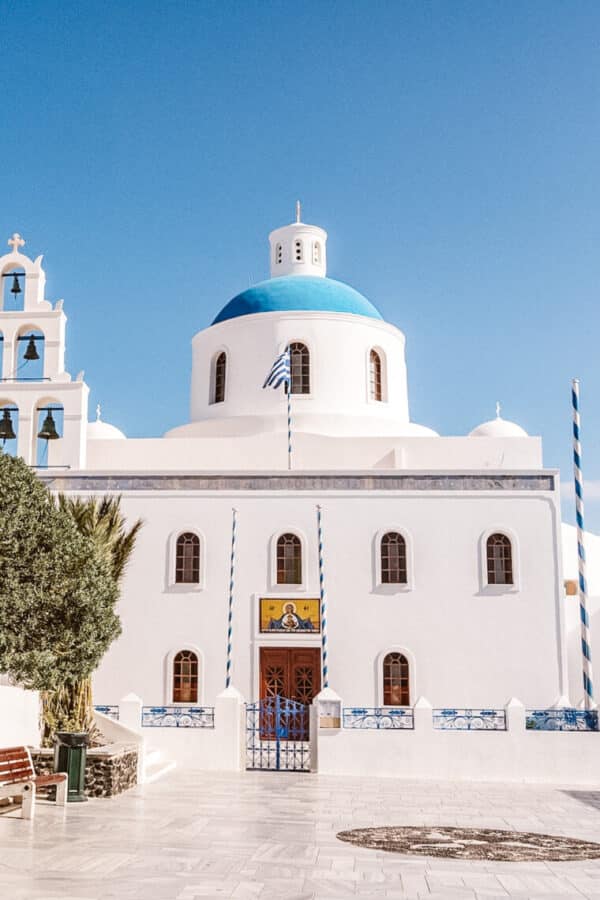 7. Research Transportation
Transportation is one of the trickier parts of planning your trip, especially if you are traveling to several locations. One of the most convenient methods is trains unless you are visiting Greece, where ferries are the main transportation for the islands. 
Trains are efficient, quick, and have plenty of room for luggage storage. They also connect different countries, which makes longer distances much more straightforward. Buses are another option, but they are much slower! We've only used them for places that do not have a nearby train station.
A third option is to rent a car. However, I would stick to the trains for your first trip to Europe! Unless you plan on traveling through the countryside, I would stay away from rentals all together in larger cities.
We rented a car for a road trip through the South of France to and to explore some Greek islands. These places were relatively quiet and ideal for traveling by car. Otherwise, we take full advantage of the vast public transportation system and walk whenever possible. 
Cities like London, Rome, or Paris are not ideal for car rentals. Stick to public transportation in these areas, or wait until you reach the outskirts to purchase a rental. 
Planning your transportation ahead of time will save you a lot of stress later on. Of course, you don't necessarily have to book all your train tickets in advance, but knowing how you are getting from the airport to your hotel and which station you need to go to (because there may be many!) will be extremely helpful.
Plus, many hotels offer transfer services for an extra fee. Transfers are not the cheapest way to get around, but it is highly convenient.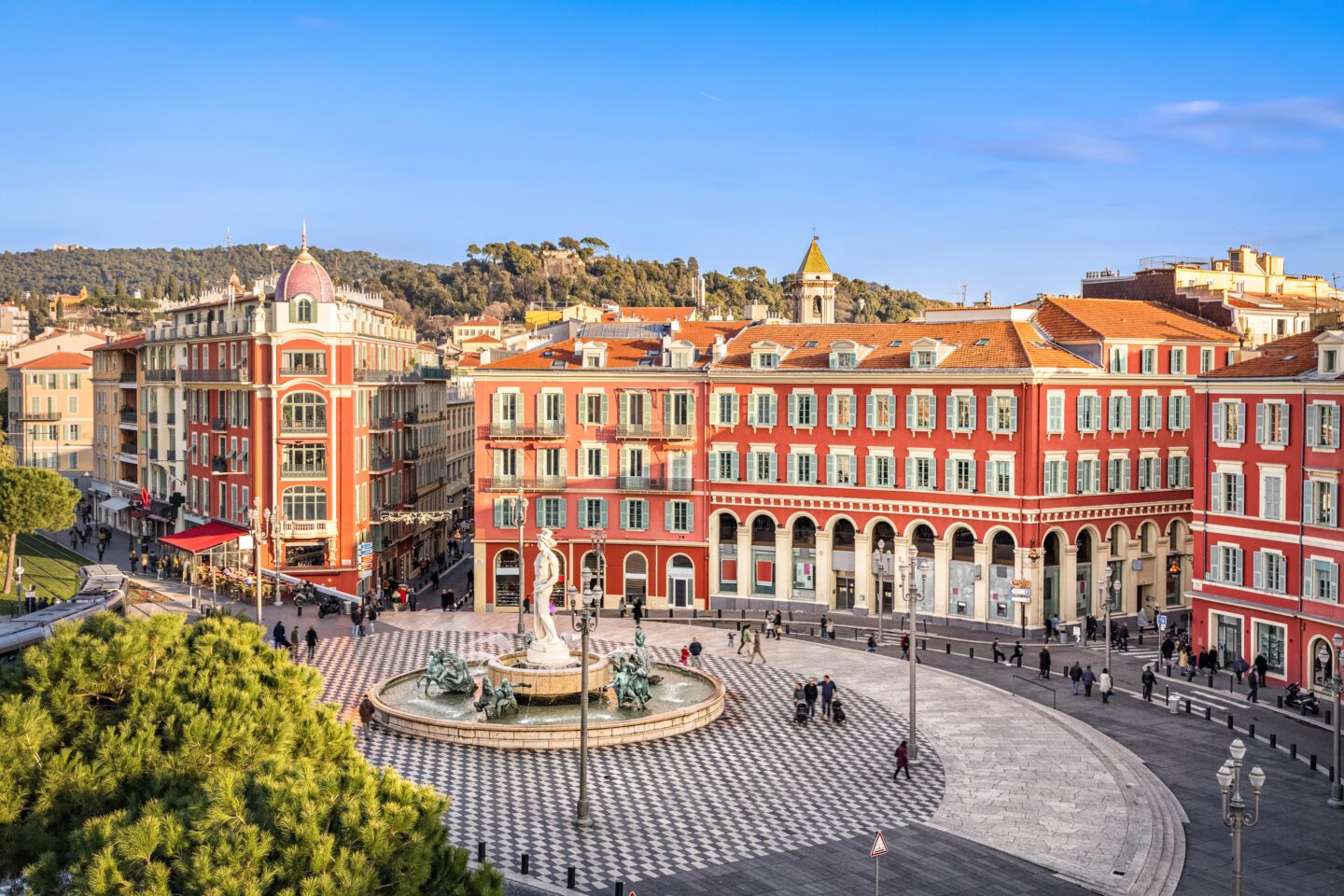 Now comes the fun part, planning your experiences and what you want to do within each destination you visit. 
GetYourGuide is an extensive resource dedicated to experiences in different cities and can give you some great ideas on things to do. Reading up on other people's recommendations is also a great way to develop ideas. 
Each of our city guides details the top things to do within that destination if you need some inspiration! And remember, book everything in advance to ensure that tickets don't sell out.
TRAVEL TIP: Many major cities offer city passes to dozens of destinations. Passes are a wonderful money-saving resource if you plan to visit several museums and attractions.
July and August will be the busiest times of the year to visit attractions, and lines can be ridiculously long. Tours allow you to skip the lines, a huge bonus for saving time! They also offer a knowledgeable guide that will take you to several sites. Some tours even allow entrance to places the general population cannot access.
If you decide to purchase a city pass, look at the stipulations for each attraction. Some offer skip-the-line entrance, and others don't. For example, the Paris Pass was worth it because we visited many museums. 
It did not, however, offer skip-the-line entry for Versailles. After waiting in line for two hours, we know purchasing an individual ticket or joining a guided tour is the better way to go.
9. Make Restaurant Reservations
Dining may not sound like something you need to plan ahead, but I promise you it is! Food is one of the best ways to experience a new country and its culture. And the last thing you want is to end up eating a mediocre meal and paying way too much for it.
Europe is known for using fresh and local ingredients, but that doesn't mean every place you go will be like that! As convenient as it may be, do not eat close to main attractions and tourist traps. The food here will be much more expensive and not always the best.
Spend some time reviewing restaurants before you go. We try to stick with anything that has a 4.5 rating and above! And don't feel like you only need to eat at 5-star restaurants. We will personally indulge in a couple of high-end restaurants, but most places we eat are moderately priced. 
Do some research on places that are both within your budget and delicious! And make sure to reserve a table in advance, as they will book up quickly. You will be glad that you did.
TRAVEL TIP: Ask the locals where they eat. These hidden gems have resulted in some of the best food we've ever tasted.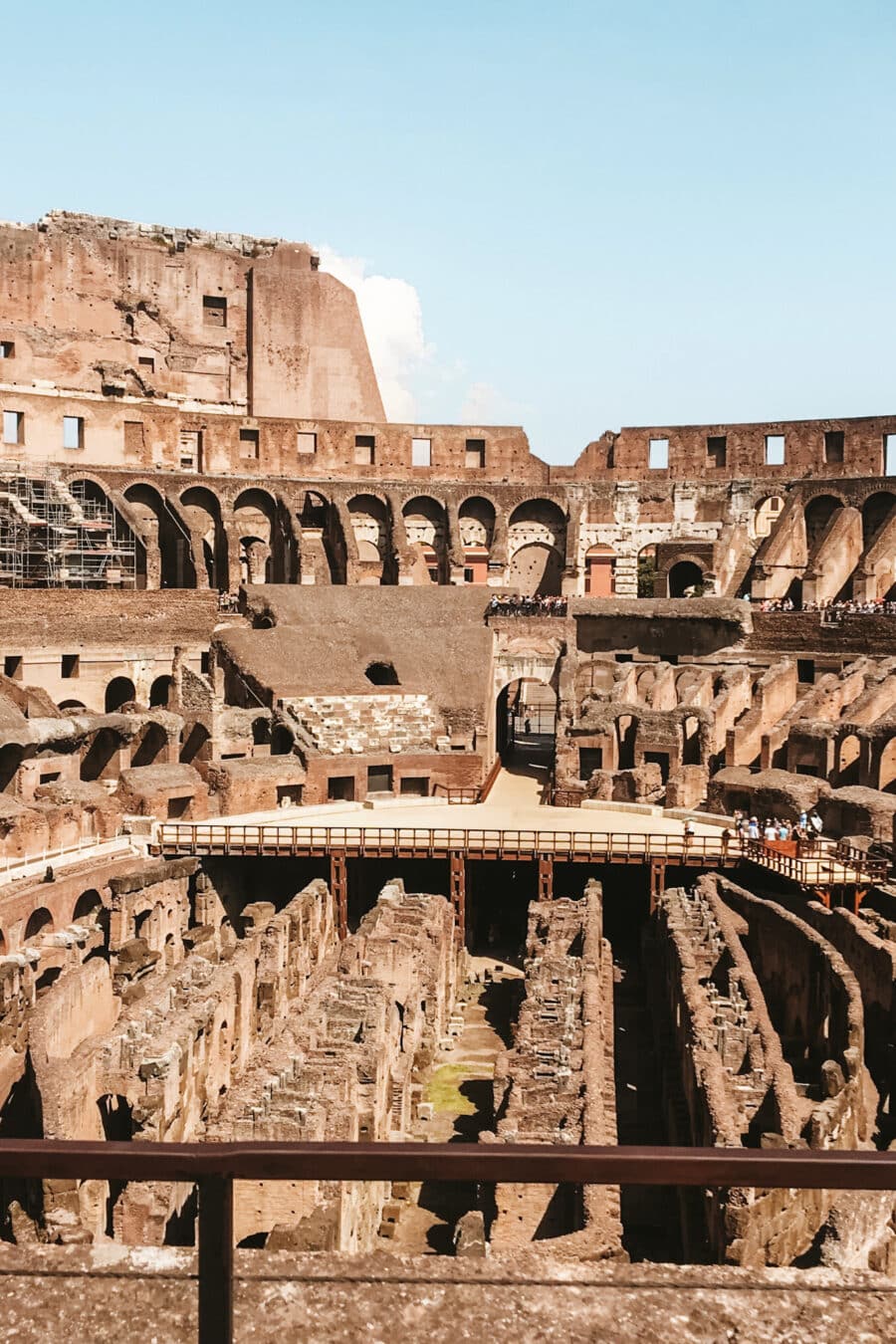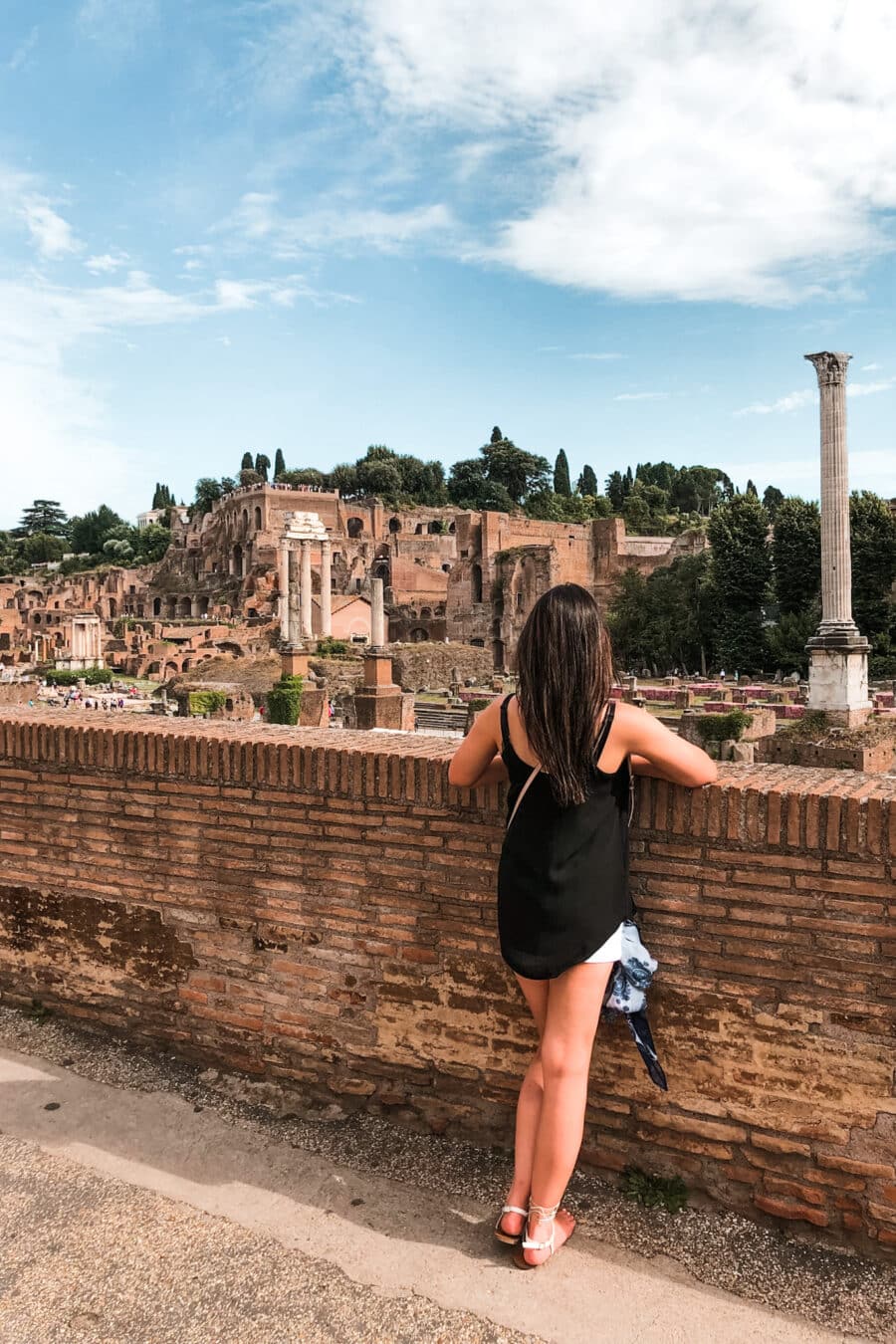 10. Get the Travel Gear You Need
Your travel essentials will change depending on your travel season and destination. But, in general, here are some must-have items for your European trip. 
One of the most important things you should have is a European Travel Adaptor. The outlets are much different than in other parts of the world, so you will need an adaptor to use for your electronic devices. In addition, the EPICKA Universal Adapter works in Europe, Uk, Australia, and other places.
Portable chargers are also a must-have, primarily if you use your phone for photos or getting around. The worst thing ever is having your phone die in a new place. Portable chargers are a great way to charge your phone and camera, so you don't need to worry about them running out of power.
I learned of the importance of an International Data Plan after my first trip. Most companies will charge a lot of money to use data overseas, so unless you purchase a data plan, I'd refrain from using your phone off Wi-Fi. I did not think I would need it, but as I relied heavily on my phone's GPS to get us around, I realized the $10 a day was worth it. 
Travel Insurance is another thing you need to get before your trip. Insurance covers anything from a missed flight to lost luggage. For the extra money, it is worth knowing that these things and more will be covered during your trip. For great travel insurance, check out Safety Wing.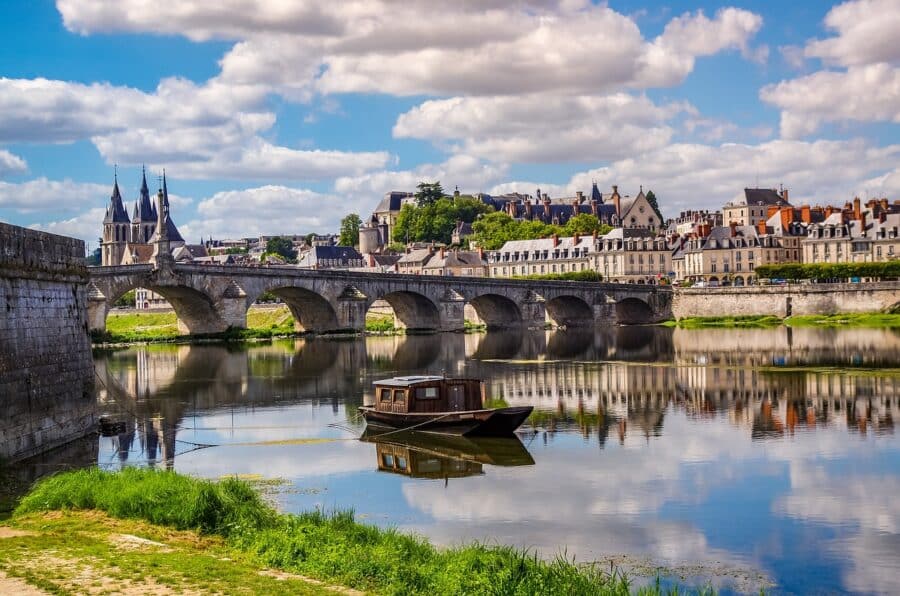 11. Learn the Local Language
Most people in larger European cities speak English. However, it is always appreciated by the locals if you make an effort to use their language. 
Knowing some key phrases before you go is always a good idea. Also, general things like ordering food or asking for directions are always helpful. 
I use Babbel before every trip to either brush up or learn a new language. The app can be downloaded on your phone and has a monthly subscription. Even if you don't plan on becoming proficient in a language, the first few units will be enough to teach you general phrases for your trip.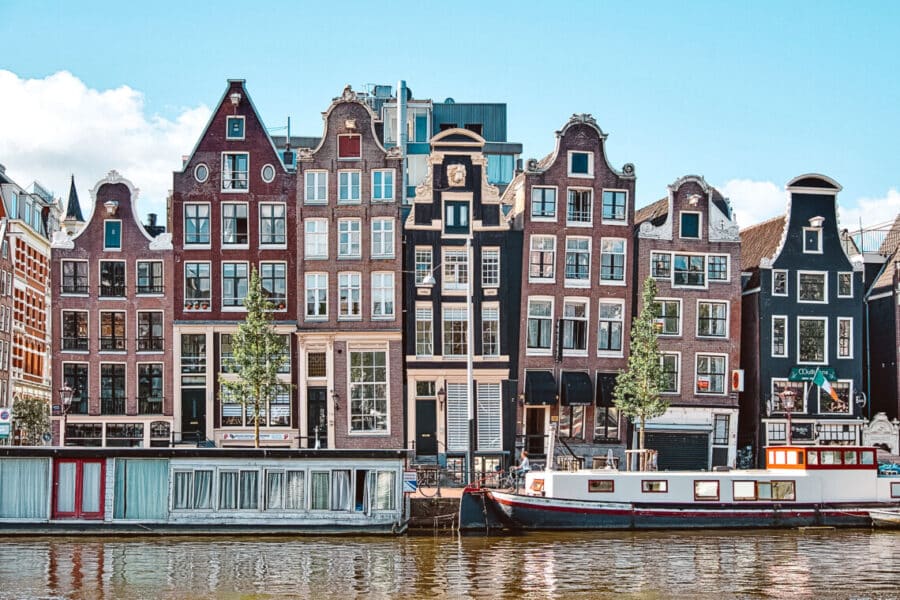 The most important part is to enjoy your trip to Europe. Once you get there, take it all in and enjoy every moment. 
And make sure to fight through the jet lag when you get there! Check in to your hotel, wash up, and start your vacation. 
One tip for your first day exploring is to do just that, explore. If you can, wait until the next day to book any excursions or tours. Spend your first day getting familiar with your surroundings, enjoy a delicious dinner, and get an early night's sleep so you will be ready for your first full day in Europe.
Questions About Traveling to Europe
Still have some questions about planning your first European trip? Here are some other common topics you may need some answers to. 
Where can I exchange my money for Euros?
First, contact your banks and let them know you are traveling, so they allow you to use your cards abroad. Some cards will have foreign transaction fees, and ATMs will as well. When you withdraw money, select Euros instead of your home currency.
You can also exchange your money at the airport or before you leave on your trip. Only have a little cash on you at once, though! American Express is one company that does not charge foreign transaction fees, and it is what we generally use when traveling. 
Most places accept credit cards, but having some cash on hand is good. Every once in a while, you will come across a restaurant or experience that only takes cash. 
Can I use my phone in Europe?
You can use your phone. However, international data charges will apply. Certain apps allow you to use your phone while traveling, but they will require access to WiFI which is only sometimes available. 
The easiest way to use a phone internationally is to purchase an International Data Plan for the days you are away. It is usually $10 per day and allows you to use your phone as much as you'd like without additional fees.
As I rely on my phone heavily to help find my way around, it is worth purchasing a data plan.
Will I need a power adaptor?
Yes, you will 100% need one for your trip. Although some hotels have adaptors available for guests, having your own is always a good idea. Power adaptors are relatively cheap, and some work for several different countries.
How soon should I book my trip?
The sooner, the better. Plane tickets are usually available about ten months in advance. I find the prices lower when I book further out, allowing you to save money and giving you more time to space out your purchases.
Hotels should also be booked six months in advance if you travel to popular destinations or during the summer. One reason I like using Booking.com for my accommodations is the flexibility to pay for my hotel when I book or at check-in. 
What is the cheapest month to travel?
Traveling from March to May and September to October will be the cheapest time to travel and still enjoy the warmer weather. Flights and accommodations are less expensive than if you travel during peak season. However, some cities, such as Paris or London, will be more expensive overall than others. 
Travel Planning Resources
BOOK YOUR FLIGHT |Skyscanner is the top search engine for finding and booking flights. They price check over 1,200 travel sites to help you find the best prices. 
VIEW ACCOMMODATIONS |For booking hotels and vacation rentals Booking.com is a top resource . They offer some of the cheapest rates and different payment options.
PLAN TRANSPORTATION | Discover Cars is my go-to site when booking rentals. They work with hundreds of companies worldwide to help you find the best car for your needs and budget.
SCHEDULE YOUR TOURS | There are many top companies available in Europe. Get Your Guide is one of the best sites for tours, excursions, and activities. Viator is another terrific website for all types of experiences.
GET TRAVEL INSURANCE | Having travel insurance is always a good idea. World Nomads is one of the top travel insurance companies.  It will cover you if you must cancel your trip or if something unexpected happens. 
Check out the resource page for additional travel planning resources.